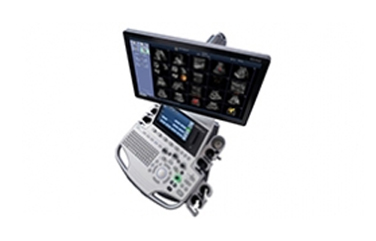 Ultrasound (LOGIQ S7)
A premium ultrasound equipment device to help accurate diagnosis by obtaining high-definition images of the abdomen, thyroid gland, blood vessels (carotid artery), heart, breast, and uterus with high resolution and high penetrating power.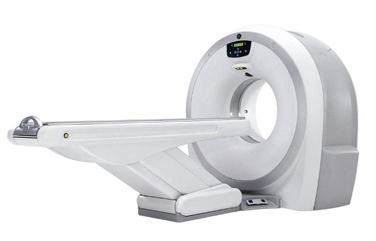 Low-dose CT (brivo CT385)
A state-of-the-art CT equipment with Acer (ASiR), a 40%-reduced low-dose solution compared to conventional ones for imaging of a patient with an optimized dose from head to toe.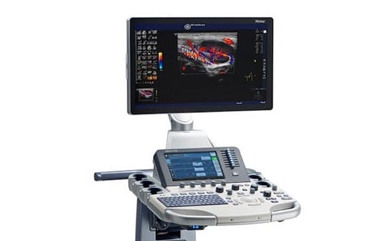 Varicose vein ultrasound machine (GE LOGIQ S8)
The equipment of GE, a world-class ultrasound company, is used. It is a super premium ultrasound that diagnoses even the microscopic blood flow that is difficult to check with standard ultrasound equipment. It is possible to identify the cause of varicose veins accurately. We can check the blood flow and the shape of the blood vessels with our own eyes, enabling more detailed treatment.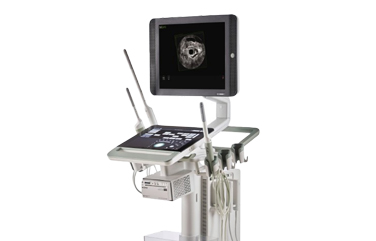 3D anal ultrasound (flex focus 400)
It is a machine that inserts an ultrasound device into the anus, rotates it 360 degrees, and can accurately diagnose the detailed structure of the anus through computer work. Regarding the anus, more accurate images can be obtained than CT or MRI. It helps diagnose anal sphincter condition, abscess, fistula, etc.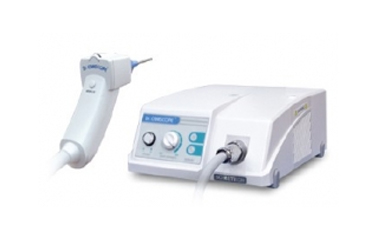 Analoscope
It is an examination to visually check the anal canal by applying lubricant to the anal canal and observing bleeding, internal hemorrhoids, fissure, anal polyps, fistulas, and inflammation of the rectal mucosa.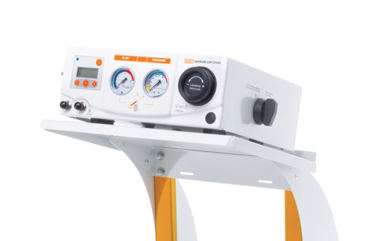 Varicose vein cryotherapy machine (cryo-s classic)
It is a method of intensively spraying medical CO² gas, and the range of liquid nitrogen spray can be finely adjusted, so surgery is possible with a small incision. When applied for 30 seconds to 3 minutes, and the affected area will reach a low-temperature state. In such a state, the action of the circulatory system, such as blood flow and lymph, can be promoted four times or more, so it is a principle to help the treatment by increasing the discharge and absorption of inflamed tissues.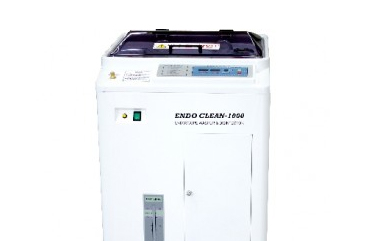 Endoscopic instrument sterilizer (endo clean-1000)
The multi-channel rotating nozzle spray method powerfully cleans the scope. The immersion drain method removes the remaining water in the endoscope as much as possible to prevent dilution with the disinfectant solution.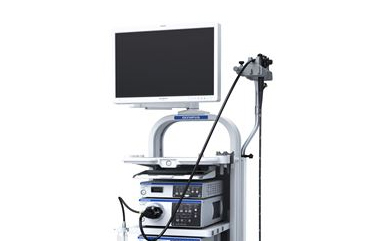 Endoscope (Olympus lucera cv-260)
Olympus' Lucera series is used, which suppresses super noise and emphasizes precision. It detects detailed epidermal tissue and even minute color changes using a high-performance endoscope. Through precise diagnosis at the Endoscopy Center of Wellness Hospital, it is possible to detect and treat micropolyps and early cancer and observe the lesions in detail.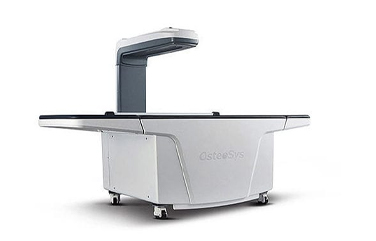 Bone Density Tester (OSTEOSYS DEXXUM T)
It is the latest equipment of OSTEOSYS, which has the No. 1 market share in Korea. Compared to other bone density diagnostic equipment, the dual-energy radiation absorption analysis enables examination with innovative technology. This equipment is optimized for measuring bone density in men as well as women. It calculates your fat, muscle, and bone count as a percentage (%).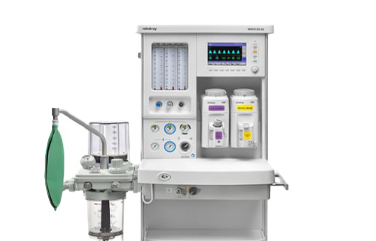 General anesthesia (RAYAL 77)
It is an anesthetic machine that maintains anesthesia by supplying an anesthetic at a specific concentration. Oxygen supply and ventilation during anesthesia keep breathing safely.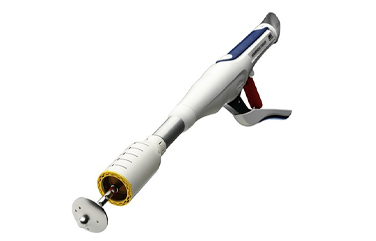 EEA (end to end anastomosis)
The area with internal hemorrhoids, the rectal mucosa located about 3 to 4 cm from the anus to the top, is cut out together with the hemorrhoids using an automatic anastomosis machine. In this way, the anal mucosa, which feels pain, is not injured, so there is very little pain, and the recovery period is fast with almost no recurrence. Safe and comfortable surgery is possible by reducing pain, and above all, it causes less bleeding with more robustness than conventional PPH.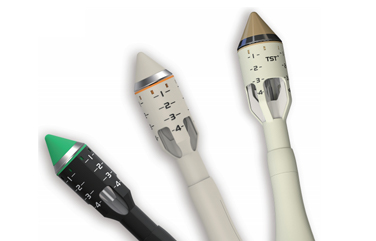 TST (Tissue Selective Technology)
Selective hemorrhoidal lesion resection is a selective surgical method that removes only the hemorrhoids while leaving the normal tissues intact. Due to less scarring, fewer blood leaks after surgery, enabling short operation time and a quick return to daily life afterward.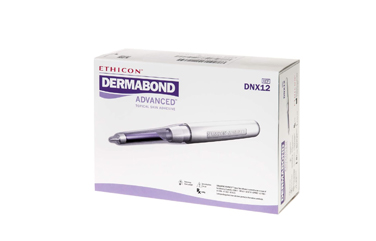 FDA-approved skin tissue adhesive (ethicon dermar)
We use Dermabond, the only tissue adhesive used on the skin, with approval from the FDA (Food and Drug Administration). It is an advanced adhesive widely used in developed countries such as the United States and Canada. At Wellness Hospital, it is used for hernia surgery, appendicitis surgery, and general surgery.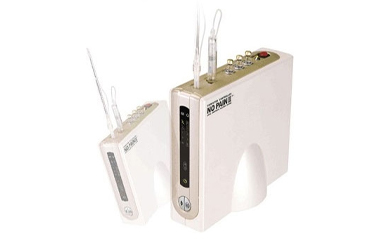 Painless anesthesia (no-pain)
During anesthesia, painless anesthesia is possible by injecting slowly with constant pressure through a set system rather than by human force. The pain is constantly and delicately controlled. Patients who have a phobia of anesthesia or are sensitive to pain can receive treatment and surgery more conveniently.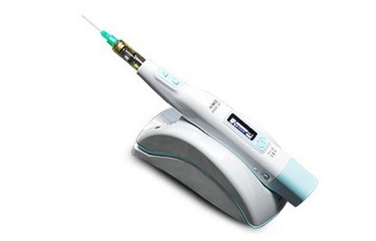 Wireless anesthesia (smart-ject)
During anesthesia, the temperature of the anesthetic, the pressure of injecting the anesthetic, and the gauge of the needle may cause pain. Anesthesia is fast and effective because it can safely inject a small amount at a low speed than the conventional method of injecting force by hand. It is an electric anesthesia syringe that is easy to handle in a lightweight, compact pen type.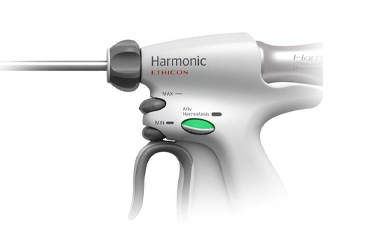 Harmonic scalpe (ultrasonic scissors)
A state-of-the-art surgical instrument that vibrates more than 55.000 times per second and simultaneously excises pathological areas, and stops hemostasis at a temperature of 85℃ without damaging surrounding tissues.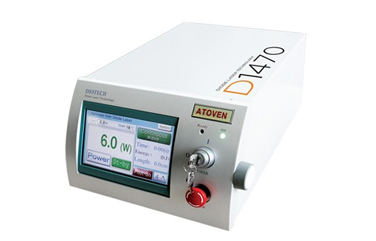 Varicose vein laser (1470mm diode laser)
It is a laser with less pain and higher satisfaction than conventional lasers, using a unique laser wavelength of 1470mm, effective for treating varicose veins for a quick return to daily life and almost no visible scars.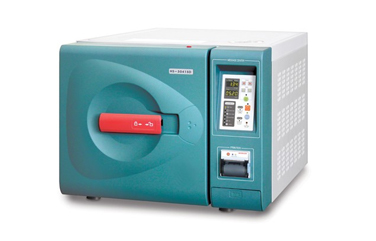 Operating room autoclave sterilizer (HS-3041SD)
It disinfects hospital instruments and medical supplies by exposing them to high-pressure steam (121-132℃ for 30-15 minutes) for a certain period. Therefore, it always generates steam for sterilization with clean water.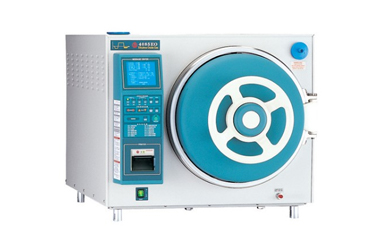 Operating room EO sterilizer (HS-4085EO, EO gas mixture)
It sterilizes sensitive or sharp items by passing ethylene oxide at a temperature of 54℃ and 50% humidity.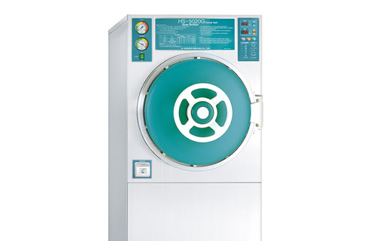 Operating room autoclave sterilizer (HS-5020G)
It thoroughly sterilizes contaminated hospital instruments and medical fumes. Microorganisms and spores are heated at 135℃ for 5 minutes (pre-vacuum type) or 120℃ for 20 minutes (gravity type) using high-temperature steam to use thoroughly sterilized medical instruments.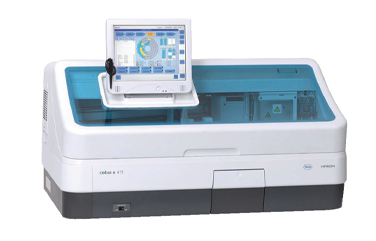 Clinical Pathology Room's diagnostic immunochemical analyzer (Roche cobas e411)
The equipment for immunological analysis of serum or plasma can be equipped with up to 18 reagents and provides fast analysis results.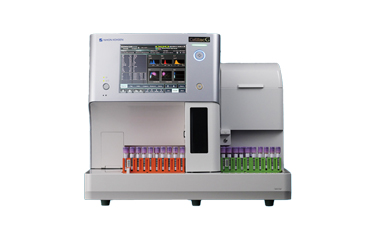 Clinical Pathology Room's diagnostic automated blood cell analyzer(cellta f)
It analyzes blood cells, a blood component, to quickly understand the anemia, inflammation, and platelet levels for a health examination.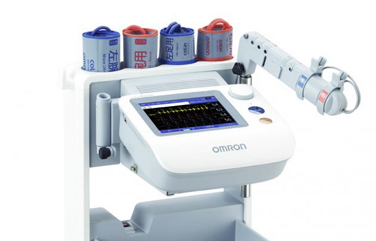 Arteriosclerosis stenosis tester (colin-VP1000)
Due to the recent westernization of dietary habits, testing for vascular disease is also emphasized in Korea. Unlike the existing test method, it is measured in a non-invasive way with no pain to the patient, and the biometric data can be obtained within 5 minutes to check the test results quickly.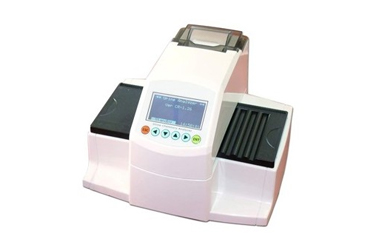 Clinical Pathology Room's diagnostic urine chemistry equipment (cybow reader 300)
It performs physical and biochemical tests using urine. Diabetes, liver cirrhosis, kidney disease, urolithiasis, cholelithiasis, ureter, urethritis, hemolytic jaundice, hepatitis, and cystitis can be predicted.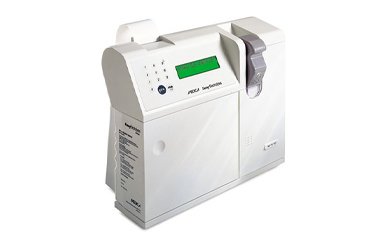 Clinical Pathology Room's diagnostic electrolyte analyzer (easy electrolytes)
It is used to discriminate and diagnose kidney disease, endocrine disease, liver, heart, digestive disease, etc., that cause electrolyte imbalance by measuring the electrolyte concentration in the blood.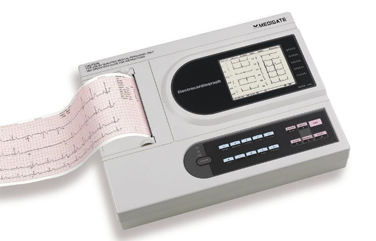 Clinical Pathology Room's diagnostic electrocardiograph
It shows the electrical activity (potential change) that occurs during a heartbeat in a graph to diagnose various heart diseases such as arrhythmias and myocardial infarction.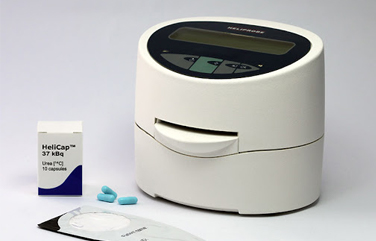 Clinical Pathology Room's diagnostic Helicobacter equipment (heliprobe)
It safely and accurately diagnoses Helicobacter infection. Measurement is possible with just one breath, and results are available in 15 minutes from examination to prescription.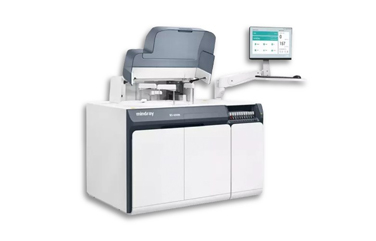 Clinical Pathology Room's diagnostic biochemistry automatic analyzer (mindray_bs-490)
It is fundamental clinical examination equipment that analyzes a small amount of blood to check the organ's function. It analyzes liver function, lipids, diabetes, proteins, enzymes, gout, jaundice, pancreas, nutritional status, iron, etc., and performs infection immunological tests such as rheumatoid inflammation, acute and chronic inflammation, hemolytic streptococcal infection, and electrolyte tests. It is state-of-the-art equipment that can provide accurate and prompt results in clinical practice by automatically processing emergency, special and comprehensive tests.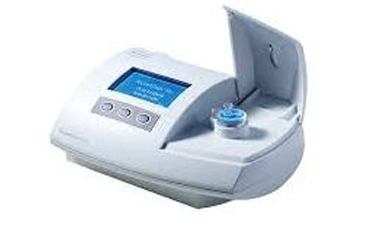 Clinical Pathology Room's diagnostic small glycated hemoglobin analyzer (PocketChem A1c)
It checks the blood sugar of diabetic patients with high accuracy.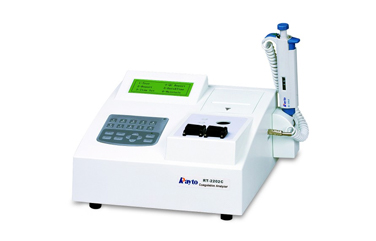 Clinical Pathology Room's diagnostic blood coagulation analyzer (rt-2202)
It performs a screening test (PT/aPTT) that comprehensively determines blood coagulation abnormalities. Vitamin K deficiency, hemophilia, hepatobiliary disease, and intravascular coagulation abnormality can be checked.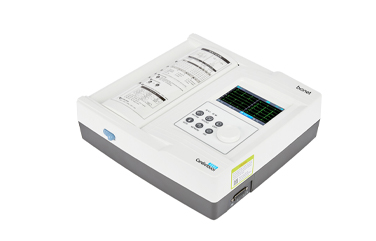 Clinical Pathology Room's diagnostic pulmonary function tester(cardiotouch)
It measures the maximum amount of air after inhaling air and essential factors in the pulmonary function scale.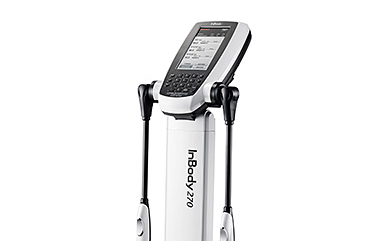 Obesity clinic inbody (inbody270)
It is a smart scale that checks body values, including body weight, obesity, body mass index, body fat percentage, visceral fat index, body water, skeletal muscle mass, muscle mass, and basal metabolic rate.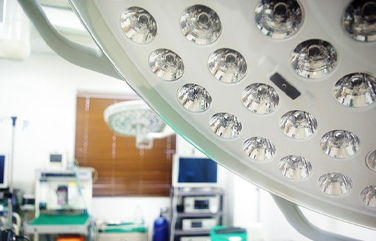 Shadowless operating room
It is a device that illuminates the surgical site without shadows for safe surgery.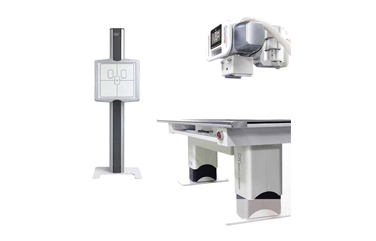 DR X-RAY (INNOVISION)
It is the most basic X-ray examination in the Department of Radiology, and it is a vital examination performed for chest diseases, osteoarthritis, abdominal diseases, and trauma.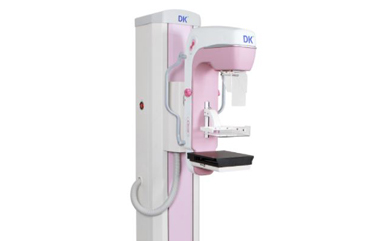 Mammography equipment (ELMA-T3)
It is essential examination equipment that shows the aspect of the inner breast tissue by X-ray examination of the breast tissue.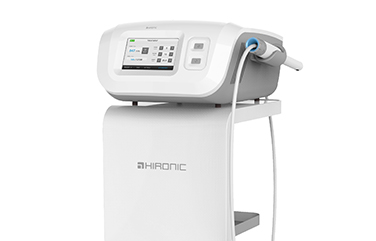 Hangthera
It is a fecal incontinence treatment device based on HIFU (High Intensity Focused Ultrasound).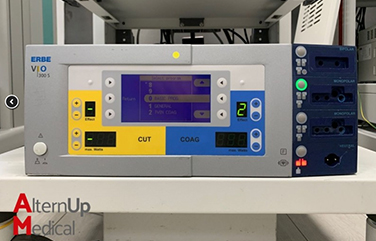 Endoscopic electrosurgical device_ERBE
Safe and delicate endoscopic surgery is performed with advanced VIO300S/APC2 equipment from ERBE of Germany. It is a state-of-the-art electrosurgical device that reduces tissue damage during endoscopic polyp surgery (colon polyps, gastric polyps) and minimizes complications expected during surgery.